Our Reviews
We are a family-owned business with many years of experience providing top-quality roofing and gutter solutions to our customers in Highland Park, IL. Our dedication to hard work and good quality services ensures that we get the job done right the first time. We only use the highest quality materials and all of our contractors have years of experience. Our services include residential roofing, gutters, roof repairs, replacements, and installations. We specialize in residential roofing and serve Highland Park, IL, and the surrounding areas.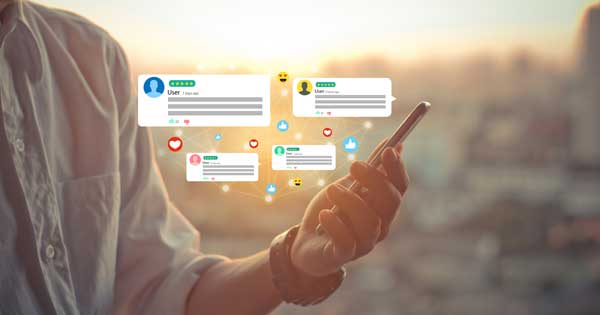 Here are some reviews from our satisfied customers:
"Professional, Friendly, and Reliable"
We needed to replace the gutters on our home and decided to go with Etruscan Gutters and Roofing Inc.. They were professional, friendly, and reliable throughout the entire process. Their work was top-notch, and the new gutters look amazing. We would definitely recommend them to anyone looking for a roofer or gutter contractor. -Adam S.
"Great Quality Work"
I recently had my roof replaced by Etruscan Gutters and Roofing, and I was very impressed with the quality of their work. The team was very professional and efficient, and they made sure to clean up after themselves when they were finished. The new roof looks great, and I have peace of mind knowing that it was done right. I highly recommend this roofer to anyone in need of roofing services. -Emily K.
"Excellent Service"
We had a leak in our roof and called Etruscan Gutters and Roofing for help. They were able to come out quickly and diagnose the problem. Their team was very knowledgeable and professional, and they were able to fix the leak in no time. We were very impressed with their excellent service and would definitely use them again. -John L.
Average Review Rating
Average Rating: 5
Total Reviews: 20
List Of Reviews
By:
Stephanie K
on
Etruscan Gutters and Roofing Inc.
Shaun at Etruscan was really great about our rather complicated mess of a roof replacement. He took so many photos and video to show us just how bad things were (the previous "tear off replacement" turned out to be a complete sham (in 2006). It was a miracle our roof had not caved in from snow and ice in the next 15 yrs -- but it was in terrible, rotting shape after ice and snow damage compounded the (now discovered) terrible install by the previous company. We were fighting with insurance so we had to get a few estimates. Not only were they the most detailed, precise about the brands and materials needed and potential unforeseen things that could change the estimate, but it was very competitive, which we were relieved to see, because we really wanted to hire this team.They've done a beautiful job on nearly every home around and certainly in the area. They alerted us to some ventilation and insulation issues, (with photos)referred us to a fair and professional team for that to be done, and made some other referrals for things that came up tangentally to the roof project. We had a lower, upper and addition sections to our roof(s). We had different ventilation needs for different parts. A big skylight was 'toast' and was swiftly replaced. Copper flashing is on the chimney. Most impressive, is once they started, boy that team got up there and moved like fast spiders all over getting the bad torn out, the replacements put in place, the protection etc and 25+ sheets of new insulation and plywood and well you get the idea. They finished one part on day one, and somehow, the rest on day 2. We had lost trust in contractors due to some really bad experiences, and he was so patient answering questions and keeping us informed along the way. It was such a stressful, messy, complicated project and we are certain if we had been with anyone else it would have been a nightmare. Our new roof was immediately tested by really bad rainstorms for two days between day one and day 2, and since. We are sooo relieved, no more leaks, no more issues. We owe it to their professionalism and quality work. Highly recommend.
By:
Y T
on
Etruscan Gutters and Roofing Inc.
Shaun and his crew were a pleasure to work with. Our flat roof was replaced in just two days and the guys cleaned so well after they were finished, couldn't even tell they were here! I had to reschedule multiple times and Shaun was very understanding and flexible. Our whole neighborhood loves Etruscan and now I know why!
By:
Alex Origitano
on
Etruscan Gutters and Roofing Inc.
Etruscan came as a referral since this is our first home and boy was it a great one! Mario is a pleasure to work with, very responsive and informed. The team is efficient and do an excellent job. The gutters they installed look great and the roof repairs have held up. Can not recommend enough!
By:
Stevie Sims
on
Etruscan Gutters and Roofing Inc.
After hearing critters in the attic, Etruscan was called to have a look. They found 2 points of entry into the attic space. We were told to let them know when the animals were removed and they would be back to do the repairs. I called and they were out the next day. We used Etruscan to put on a new total tear off a few years ago. They have always been courteous, professional and responsive with their time and expertise. I recommend them whenever I am asked, which is often in my business in real estate. They are great!
By:
Ken Kailin
on
Etruscan Gutters and Roofing Inc.
Shaun and his crew were awesome. Highest quality at the best price. I did a lot of work getting estimates and interviewing roofing companies and this quickly became an easy decision. Etruscan was priced well, used high quality materials, and perhaps most importantly had great installers who did great job. The were professional in every respect as well as kind and clean, and courteous. Can't recommend them enough.
Contact Us
If you are in need of a roofer or gutter contractor in Highland Park, IL, or the surrounding areas, contact Etruscan Gutters and Roofing Inc. today at (847) 926-0085. We are fully insured and offer a standard warranties on roof replacements. We look forward to serving you!