About Us
Welcome to Etruscan Gutters and Roofing Inc., your trusted roofing and gutter contracting company in Highland Park, IL. We are a family-owned business with over forty years of experience providing top-quality roofing and gutter solutions to our customers. At Etruscan Gutters and Roofing, we are committed to delivering exceptional services, from gutter repair to roofing replacements, with a focus on using the highest-quality materials and the expertise of our experienced contractors.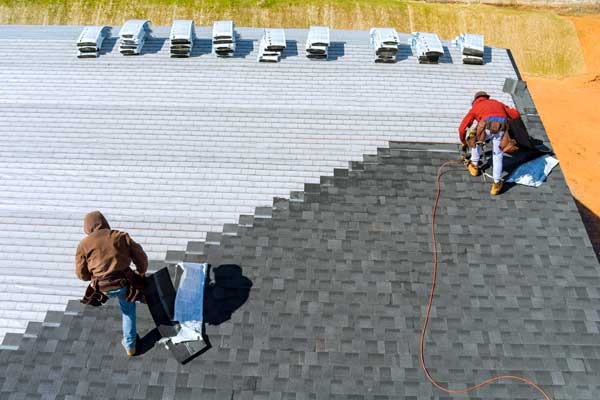 Why Choose Etruscan Gutters and Roofing Inc.?
At Etruscan Gutters and Roofing, we are committed to providing excellent customer service, quality workmanship, and exceptional value. We believe in doing the job right the first time, which is why we only use the best materials and work with experienced contractors. Our values include hard work, integrity, and a commitment to providing our customers with the best possible services.
Gutter Repair and Other Services
At Etruscan Gutters and Roofing, we understand the importance of well-maintained gutters. They protect your home from water damage, mold, and other issues caused by clogged or damaged gutters. We offer gutter repair services that ensure your gutters are functioning correctly, keeping your home safe and dry. We also offer other gutter services, including installation and replacement, to ensure your gutters are always in top shape.
Quality Materials and Expert Contractors
We use only the highest-quality materials for all of our roofing and gutter projects. We believe that quality materials are essential for ensuring the longevity and durability of your roofing and gutter systems. Additionally, our contractors are highly trained and experienced, ensuring that all work is done to the highest standard. We stand behind our work, which is why we offer a 5 year Flat Roof warranty and 10 year warranty for Sloped Roofs on all roofing replacements.
Residential Roofing Services
We specialize in residential roofing services. Whether you need a new roof, a replacement, or repairs, we have the expertise to get the job done right. We understand that your home is one of your most significant investments, which is why we take the time to understand your unique needs and provide solutions that are tailored to you.
Contact Us
If you need gutter repair, roofing services, or have any questions, please don't hesitate to contact us. Our team is always ready to assist you with any inquiries you may have. You can reach us at (847) 926-0085 for more information. We look forward to serving you!